Categories
1st International Workshop on Health Products and Services Regulation in Cuba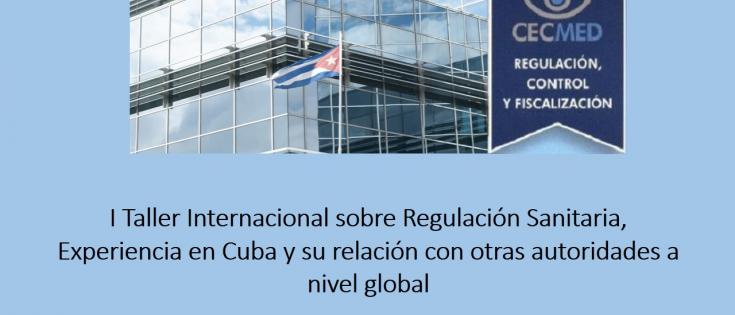 "XXX Years of Health Regulation to the Public Health Service"
The Center for the State Control of Medicines, Equipment and Medical Devices (CECMED) is pleased to invite you to participate in the 1st International Workshop on Health Products and Services Regulation, Experience in Cuba and its relationship with other authorities at a global level, to be held from 3 to April 5, 2019 at the National Hotel of Cuba, Havana, Cuba, on the occasion of commemorating the XXX anniversary of the creation of the CECMED.
This event aims to show the strengthening of Sanitary Regulation in Cuba, as well as the development of regulatory sciences in harmony with the rest of the world, so it will be a space for reflection oriented to the discussion of issues related to international regulatory trends .
For more information check our web page: www.cecmed.cu , or contact us by email eventoaniversario@cecmed.cu, Telephones: 5372164143 and 5372164384.
Source: https://www.cecmed.cu/content/1er-taller-internacional-sobre-regulacion-sanitaria-en-cuba