Categories
Brazilian doctor appointed Assistant Director of PAHO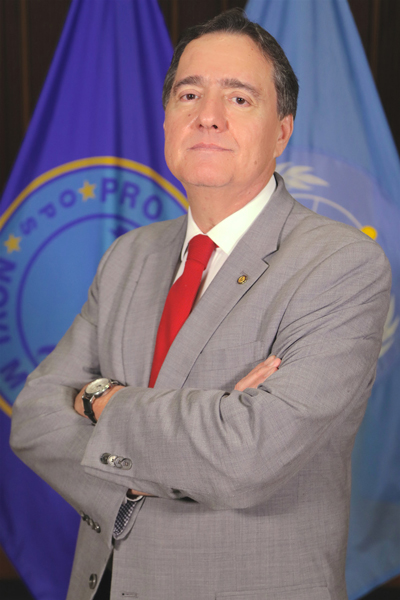 Washington, DC, 30 July 2018 (PAHO)- Brazilian Doctor, Jarbas Barbosa da Silva has been named the new assistant director of the Pan American Health Organization (PAHO), the World Health Organization's (WHO) Regional Office for the Americas.
The new assistant director will be in charge of overseeing the technical cooperation programs provided by PAHO to the organization's 35 Member States. These technical areas include Family, Gender and Life Course; Communicable Diseases and Environmental Determinants of Health; Noncommunicable Diseases and Mental Health; Sustainable Development and Equity in Health; Evidence and Intelligence for Health Action; and Health Systems Services.
The Director of PAHO, Dr. Carissa F. Etienne, recently appointed Barbosa to the post of deputy director, based in the organization's Washington DC headquarters. Barbosa replaces Dr. Francisco Becerra, who held the position since 2013.
Barbosa was President and Director of Brazilian Health Surveillance Agency (ANVISA) from July 2015 until July 2018, after having worked since 2011 at the Brazilian Ministry of Health, first as the Secretary of Health Surveillance, and later as Secretary of Science, Technology and Strategic Supplies.
For more information go to: https://www.paho.org/hq/index.php?option=com_content&view=article&id=14529%3Abrazilian-doctor-appointed-assistant-director-of-paho&catid=1443%3Aweb-bulletins&Itemid=135&lang=en