Categories
Colombia: Invima requests Facebook to eliminate 152 ad profiles and marketing of deceptive products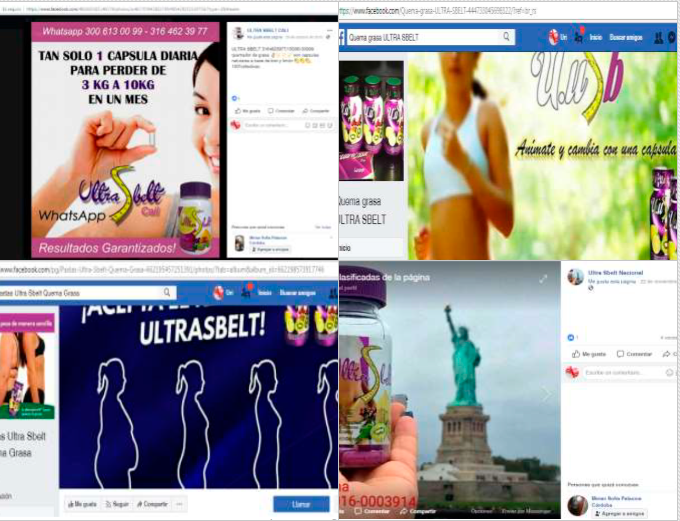 A total of 152 profiles were eliminated by the social network Facebook, Inc., for advertising and marketing products that violate Colombian laws and regulations putting the health of the consuming population at risk.
This measure was achieved thanks to a request sent by the National Institute for Food and Drug Surveillance (INVIMA) in which concerns are expressed about these ads for products that lack the sanitary registration or health permit required, offer unauthorized benefits and virtues. therapies that deceive consumers.
Within the URLs removed are products to "burn fat" and achieve weight loss, the brand Ultrasbelt – U.USB with different commercial presentations and marketing in several cities in Colombia.
Also, products of the brand XIBION, Eurofit and Ultra ZX, Nitro Fit, Airt Fit, Green Tea, Sundown Naturals, Ghee Butter, Blue Energy, among others. All were offered with quick and easy results to "burn fat and lose weight".
For more information go to https://www.invima.gov.co/por-solicitud-de-invima,-facebook-elimina-152-perfiles-que-anunciaban-y-comercializaban-productos-enga%C3%B1osos-en-colombia