Categories
For the first time in Chile, the 7th Global Meeting on Vaccine Safety is held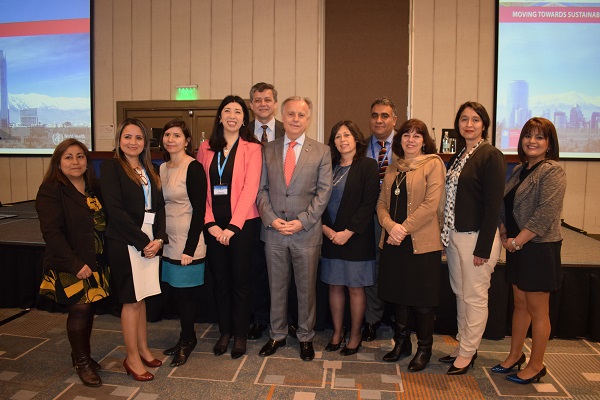 The Minister of Health, Emilio Santelices, together with the representative of WHO in Chile, Paloma Cuchí and the Director (s) of the Institute of Public Health (ISP), Judith Mora, were in charge of opening the 7th Global Meeting on Vaccine Safety, organized by the World Health Organization (WHO), which included the participation of the ISP.
The event involved around 100 attendees, from more than 40 countries representing immunization programs and regulatory authorities, whose main objective is to develop, update and competencies in pharmacovigilance of vaccines that allow access to safe vaccines in each of the member countries.
The purpose of the meeting was to interact and exchange information on the progress of the last year in the implementation of the national and global pharmacovigilance of vaccines.
More information by the link http://www.ispch.cl/noticia/27323