Categories
INVIMA: New communication channel with the industry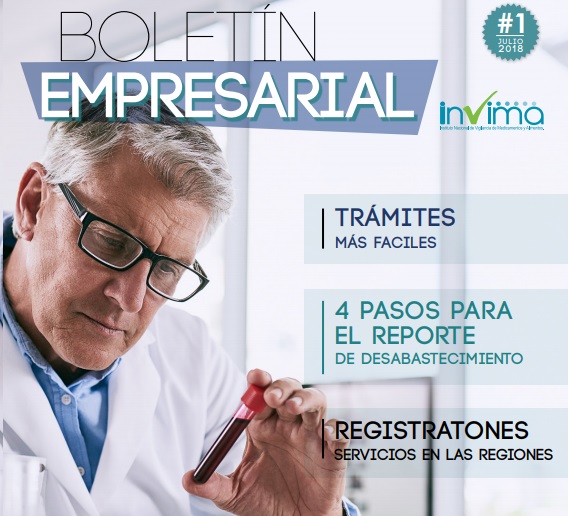 Invima presents the first edition of its new "Business Bulletin", with which it will provide information of interest to entrepreneurs.
For Invima it is essential to strengthen communication and relationship with private companies, for this reason, we have designed a publication that seeks to respond to their interests and information needs. This bulletin was built based on the results of a survey that Invima conducted to the industry, in which 2,245 people participated, of which 99% expressed their interest in receiving a publication of this type.
The bulletin has 6 sections that seek to provide information on regulatory updates, procedures and fees, training and events of the Entity, management and institutional publications.
Starting in July, and month after month, businessmen will have the opportunity to consult this newsletter, which will be available through the website www.invima.gov.co, in the Invima recommends section – entrepreneurs and social networks Of the entity.
We hope that this bulletin becomes an instrument that supports the implementation of strategies that contribute to the success of the business sector in the country.
For more information, see the bulletin here.