Categories
Guyana to adopt CRS measures for procurement of pharmaceuticals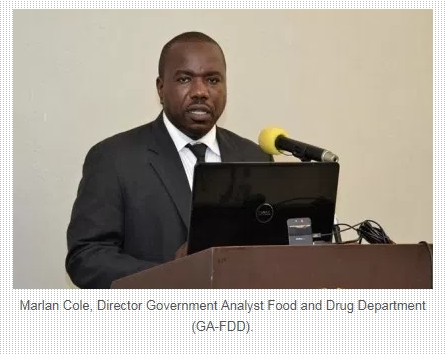 Health sector stakeholders were, this morning, briefed on the importance of having safe and quality pharmaceutical drugs on the local market.
The workshop was held at Duke Lodge and sought to utilise the professional standards of the Caribbean Regulatory System to strengthen the function and regulatory capacity in Guyana.
Government Analyst Food and Drug Department (GA-FDD) Director Marlan Cole noted that even though Guyana has stringent measures in procuring drugs, the government recognises the challenges it faces in the registration of quality pharmaceutical drugs, locally.
According to the Food and Drug Director, it is critical to ensure that "those who are responsible for procurement, those who are responsible for drugs at the Georgetown Public Hospital were invited to ensure that they are sensitised as it relates to the requirements, the support, the functions and capacity of the CRS."
For more information go to http://gina.gov.gy/guyana-to-adopt-crs-measures-for-procurement-of-pharmaceuticals/  
The Caribbean Regulatory System (CRS)