Categories
The Global Cancer Clinical Research, Drug Development and Therapeutic Accessibility Workshop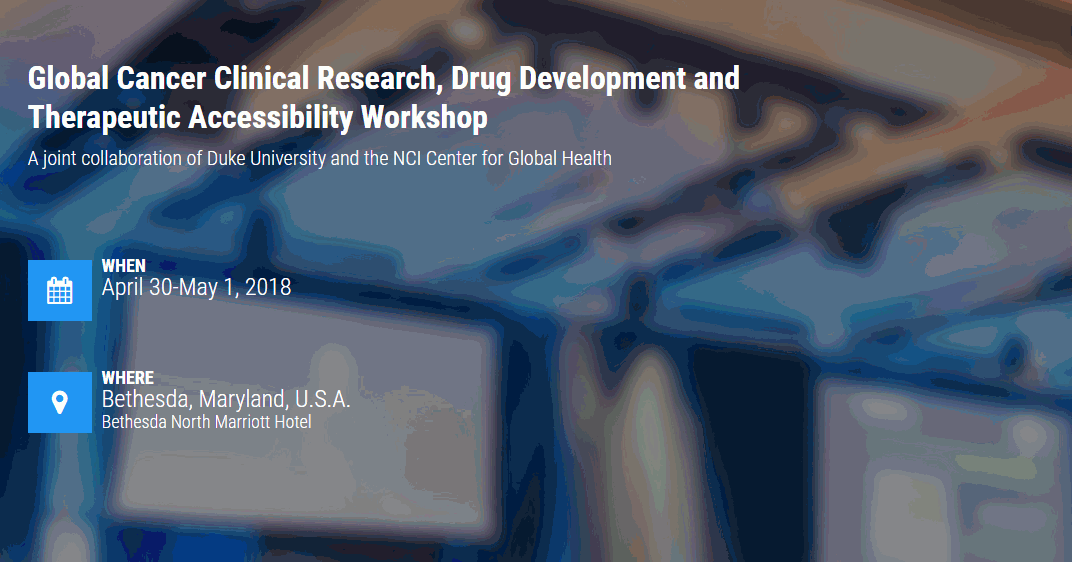 April 30 – May 1, 2018
The Global Cancer Clinical Research, Drug Development and Therapeutic Accessibility Workshop is a collaborative effort between the Duke University Center for Applied Therapeutics and the National Cancer Institute's Center for Global Health.
The availability of new cancer treatments varies widely around the world. This workshop will focus on the clinical testing and development, regulatory approval, and access to/reimbursement for anticancer drug activity that occurs internationally. It will deal with the complex issues specific to international oncology drug development, focusing on molecular subtypes of cancer, rare cancers and pediatric cancers.
The Workshop aims to develop research networks to facilitate collaboration and increase efforts to reduce the global burden of cancer.
For more information go to https://www.globalcancerdrugdevelopment.org/